Natural Gas Jazz Band
Good Time Traditional Jazz from San Francisco
-----------------------------------------------------------------------------------------------------------------------------------------------------------------------------------------------------------------------------------------
NGJB to appear at Sacramento Music Festival 2017
Natural Gas Jazz Band, now in its 47th year, will be returning to the Sacramento Music Festival
on May 27th. 
This will mark the 39th year that this San Francisco band has participated in that event
which has been a well-known traditional jazz weekend since it first started in 1974.
<![if !vml]>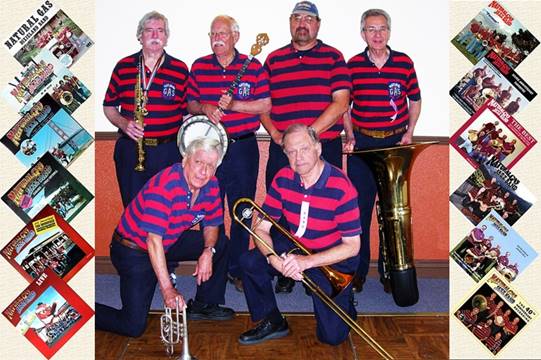 <![endif]>
From left:  BOB MURPHY – ss | CARL LUNSFORD – banjo | RICH OWENS – p | JIM BRENNAN – tuba
In front: PHIL CRUMLEY - cornet & leader | BILL CARSON - tb
For more information contact band leader, Dr. Phil Crumley at pcrums@gmail.com
 last updated: May 1st, 2017 | Thanks for stopping by.